New Jersey-Colorado, Colorado-Nicaragua
Tuesday, June 27th – Sean Tonner from our Leadership team has quit his job and is now an ambulance driver! New wheels for the clinic are headed to Colorado from New Jersey with Sean at the wheel. Once in Colorado the ambulance will be retrofitted to be used as a mobile clinic to serve rural areas of Nicaragua. Nice work Sean!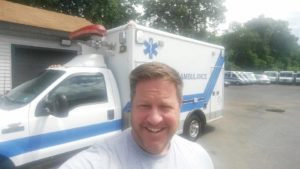 Update! Wednesday, June 28th – El Crucero's soon to be mobile-clinic arrived in Colorado.
The trip to Nicaragua begins September 1st – stay tuned!